Shoulder | Arthritis | Frozen shoulder: ultrasound and MRI


Cas clinique 1:painful limitation of passive and active amplitudes in a woman of 50 years old
Figure 1: absence of fibro-inflammatory tissue within the rotator interval
TLB:long head of the biceps tendon
SE:supraspinatus
SB:subscapularis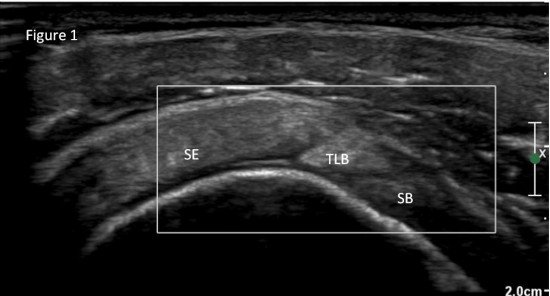 Figure 2: normal axillary recess capsule (blue arrow)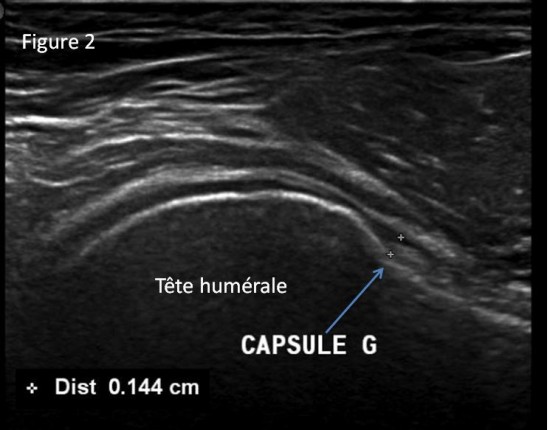 Figure 3: axillary recess capsule thickness (green arrow)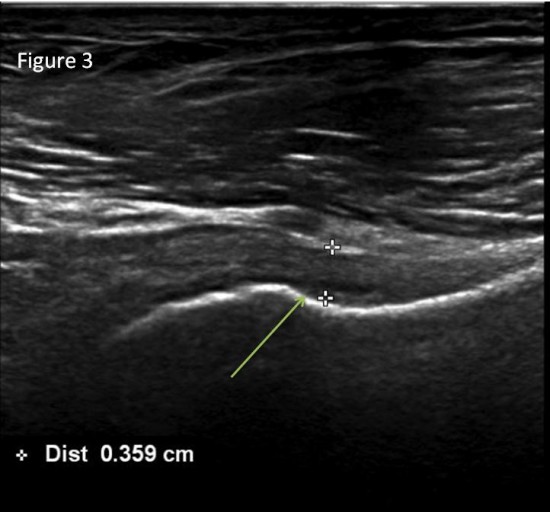 Cas clinique 2: persitent pain of right shoulder
Figure 4 et figure 5: hypoechoic echotexture and increased vascularity within the rotator interval and of a thickened coracohumeral ligament
TLB:long head of the biceps tendon
SE:supraspinatus
SB:subscapularis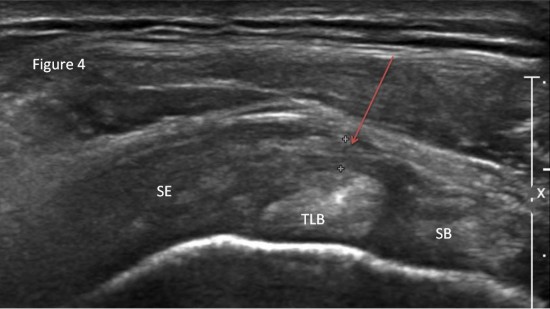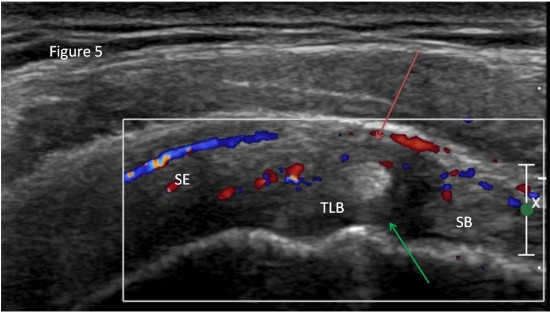 green arrow: superior glenohumeral ligament
Cas clinique 3: Suspicion of right frozen shoulder in 53 years old woman (MRI)
Figure 6 : hypertrophy and oedema of inferior glenohumeral recess capsule (red arrow)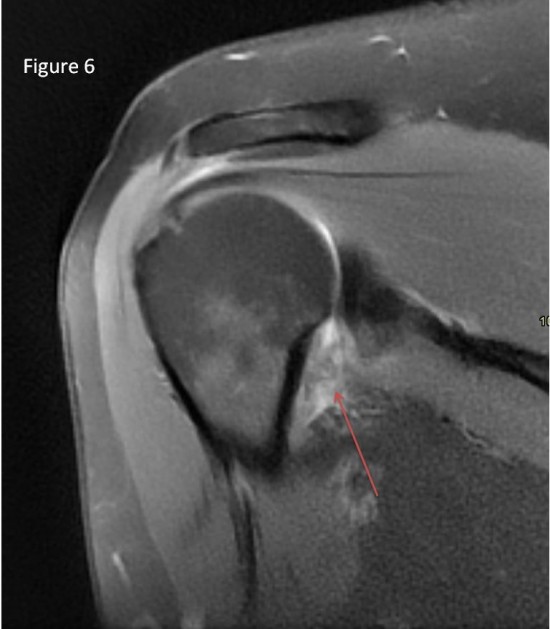 Figure 7: obliteration of the fat triangle below the coracoid process (violet arrow)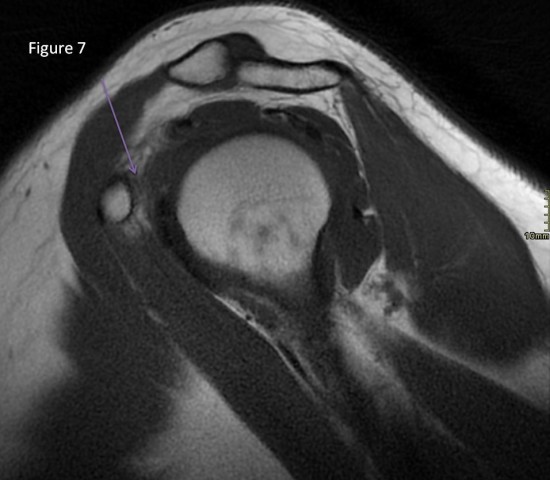 Figure 8:thickening coracohumeral ligament (orange arrow)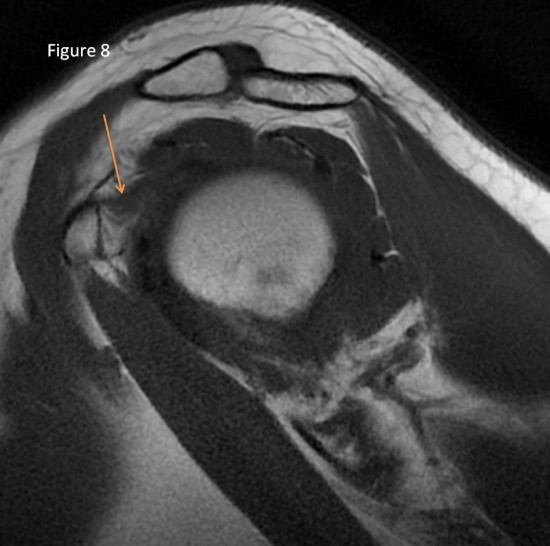 Figure 9: normal shoulder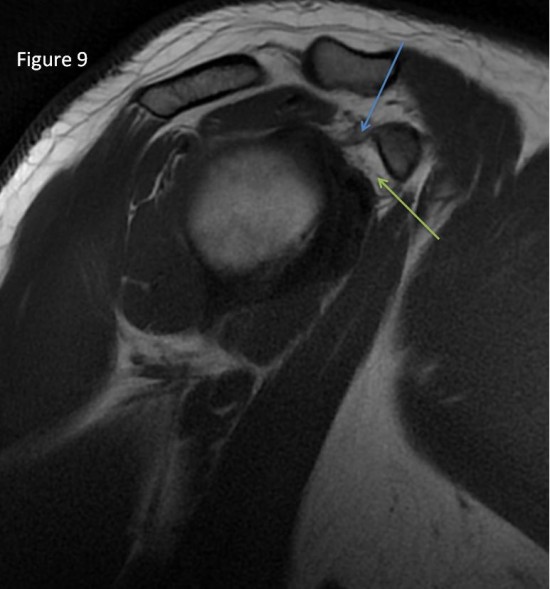 coracohumeral ligament (blue arrow)
normal fat triangle below the coracoid process green arrow)
Discussion:
Frozen shoulder is a common pathological condition of the shoulder joint capsule characterized by progressive shoulder pain and restriction of the range of motion.
Ultrasound can show:
- hypoechoicechotexture and increased vascularity within the rotator interval
- thickened coracohumeral and glenohumearal ligament
- ultrasound can demonstrate the difference in ARC thickness between affected and unaffected shoulders in patients with unilateral FS. The ARC thickness measured by ultrasound correlates with that measured by MRI(1)
MRI can show:
- obliteration of the fat triangle below the coracoid process
- thickening coracohumeral ligament ,
- obliteration of the inferior axillary recess
- small capsular volume
(1)Du Hwan Kim,
Chul-Hyun Cho, Duk Hyun Sung.
Ultrasound measurements of axillary recess capsule thickness in unilateral frozen shoulder: study of correlation with MRI measurements. Skeletal Radiology (2018) 47:1491
–
1497
Imagerie musculosquelettique, pathologies générales, Cotten